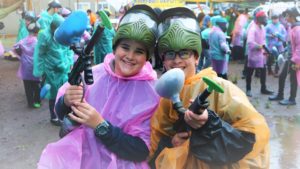 Yesterday, YSP enjoyed a trip to Paintball Depot, where they enjoyed many rounds of paintball shooting, and exploded more than 70,000 paintballs!
Lunch was served, and a few more rounds were played. The Talmidim that finished 6 Blatt of Lulav V'arava by heart were rewarded with 100 extra bullets! #GBP
For those not so into getting pelted with paint, there was a target practice area, where they were able to fine tune their paintballing aim.
Photos: Avi Eskinazi for yspmorristown.com